FAQ: Does Business Insurance in North Carolina Cover Lawsuits?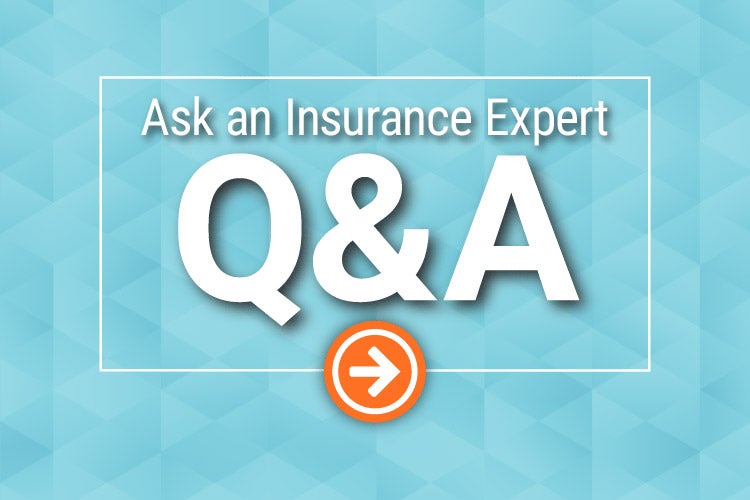 Table of Contents

Does business insurance in North Carolina cover lawsuits?
I own a small business in North Carolina and I recently purchased a package of business insurance policies. Does my business insurance cover lawsuits? When are lawsuits covered under my business insurance in North Carolina? Do I need additional policies to ensure that I'm always covered?

As a business owner, you can literally be sued at any time for any reason. Something as simple as a customer or a supplier tripping on a wet floor can cost you thousands of dollars in medical expenses if the person is injured.
And there's always the possibility that you'll be sued for additional damages. Even if the injury is minor or the accusations are unfounded, the costs to defend yourself and pay out a settlement can be devastating.
Medical bills and other related expenses are a lot to cover for a small business. And they're just the tip of the iceberg if you are sued in such a situation. Attorney fees, court costs, and court-ordered settlements or judgments can easily bankrupt you.
So how does your business insurance in North Carolina help you if you're faced with a lawsuit? The good new is that, yes, in many cases your business insurance will cover lawsuits. But not every lawsuit is covered, and you may need to purchase additional policies or endorsements to be sure you've filled all the gaps.

When are lawsuits covered under business insurance in North Carolina?

First, it's important to understand that business insurance in North Carolina is not just one policy. It's actually several policies that together make up a comprehensive business insurance program.
In order to cover lawsuits, you'll need a commercial general liability (CGL) policy. A CGL policy protects your company's assets and pays for claims that arise when someone gets hurt on your property or when property damage or injuries are caused by you or your employees in the course of doing business. It also covers the costs of your legal defense and any settlements or judgments that you must pay should an injured party sue you.
Commercial general liability insurance might also cover you for lawsuits related to false or misleading advertising, as well as libel, slander, and copyright infringement. It can be purchased on its own or can be included as part of a business owners policy (BOP). A BOP is a type of business insurance policy for smaller businesses that bundles property and liability insurance together into one comprehensive business insurance policy.
A CGL policy has two major coverage components:
Premises liability insurance: This covers third-party damages, injuries, or illnesses that occur due to an accident on your business property.
Product liability insurance: This covers third-party damages, injuries, or illnesses caused by a defect in a product your company produces, sells or promotes.

If basic business insurance doesn't cover my lawsuit, what will?

CGL policies offer broad protection, but do not protect you from every type of lawsuit you might face as a North Carolina business owner.
Depending on the type of work you do, you might need additional liability policies or endorsements (coverage add-ons) that supplement your CGL policy and eliminate any gaps in your protection.
An independent insurance agent in North Carolina can help you assess your need for additional liability coverage, such as:
Employment practices liability insurance: This covers your business against accusations of illegal business practices such as discrimination and wrongful termination.
Environmental liability insurance: This covers your business if an accident results in your company polluting the land, water, or air.
Liquor liability insurance: This insurance covers businesses that sell or furnish alcohol in the event that an intoxicated person causes injury or property damage to others.
Professional liability insurance: This covers individuals in professional positions if errors in judgment or other professional mistakes cause third-party damage.
Commercial umbrella insurance: This provides liability protection above and beyond the liability coverage include in commercial general liability and business auto policies.
Cyber liability insurance: This pays for certain costs related to a cyber breach as well as any related legal costs if a customer or supplier who was harmed by the breach sues you.
Directors and officers (D&O) liability policies: This provides protection for directors and officers of large companies against legal judgments and costs arising from unlawful acts, erroneous investment decisions, failure to maintain property, releasing confidential information, hiring and firing decisions, conflicts of interest, gross negligence, and errors of many other types.
Commercial auto insurance: This pays for damages and medical expenses as well as your legal fees if one of your drivers causes an auto accident.
As you can see, your liability insurance needs will vary greatly based on the type of business you are in and the exposures to certain types of lawsuits that you face. This is not an exhaustive list of the types of business liability insurance you might need in North Carolina. It's important to consult with your local independent insurance agent to be sure that any coverage gaps are filled with the right policies and endorsements.
©

2021

, Consumer Agent Portal, LLC. All rights reserved.