What Does Business Insurance Cover in North Carolina?
November 22, 2019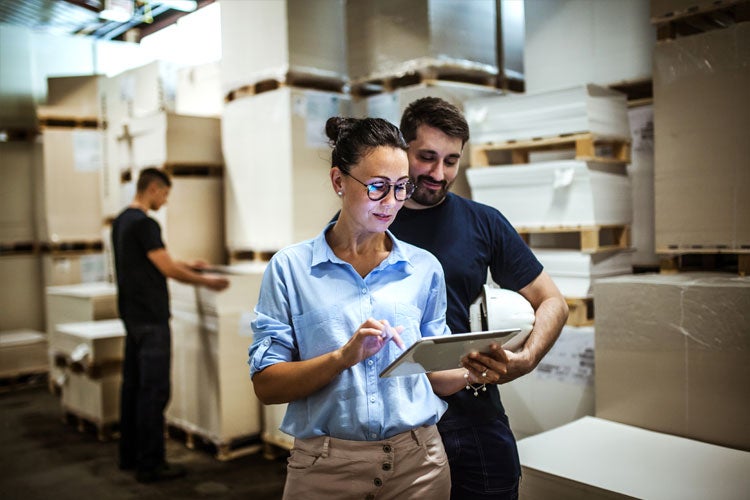 You've put a lot of effort into creating your own business so it's understandable you want to protect it. Beyond just equipping your corporate brainchild with a bulletproof staff and the latest technology, it's crucial for business owners to also purchase the right kind of insurance coverage. A North Carolina independent insurance agent can help you get set up with the right business insurance for your unique needs.But first, here's a deeper look at this essential coverage.
What Is Business Insurance?
No matter where your business is based, business insurance is basically an agreement between the business and an insurance company in which the insurer agrees to cover financial losses by the business. This includes businesses in North Carolina. Of course, only specific perils stated in the policy will be covered by the insurance company. Business insurance is set up to help businesses recover from damage or destruction that could otherwise lead to financial ruin.
What Does Business Insurance Cover in North Carolina?
Business insurance is set up to protect business owners against potential threats. This goes for businesses anywhere in the country, including North Carolina. The more risks involved in your specific business, the more coverage you'll need. But there are four main components of standard business insurance packages.
The following coverages are often found in standard business insurance policies in North Carolina:
Workers' compensation: Covers financial losses if your employees become ill, get injured, or die from a work-related incident. Depending on the type of work being performed, this coverage is mandatory in North Carolina.
General liability: Protects you against property damage or injury claims made by a third party.
Business auto: Protects any company vehicles against things like theft, vandalism, and damage from natural disasters.
Property insurance: Covers loss of or damage to your physical property including your office space and often the inventory inside it. Protected mishaps include fires, storms, and more.
These four components compose the core of business insurance packages offered in North Carolina. However, there are many optional add-ons that you may want to purchase, depending on the type of business you run and the extra coverage your operations may require.
Common optional add-on coverages available in North Carolina include, but are not limited to:
Cyber risk & privacy liability: Covers the loss or theft of customers' sensitive data, including credit card numbers and more. This coverage can also save your business in the event a deposit or money transfer is intercepted by cybercriminals.
Employment practices liability: Covers fees for lawyers and other financial ramifications if any of your employees are involved in harassment cases against coworkers or customers.
Boiler & machinery: Also known as "equipment insurance," coverage applies to electric equipment in the building (e.g., AC units and boilers) that breaks down due to power surges, etc. Property insurance may cover this stuff, but not always.
Business income: A part of property insurance, this aspect covers the financial loss suffered while a business is closed due to fire damage or other disasters.
Professional liability: Also known as "errors and omissions insurance," this coverage protects against claims made by clients who have suffered financial loss due to the work they've hired you for. This coverage is crucial for those who offer advice or consulting as part of their services.
Utility services: Covers losses due to halted production resulting from an extended power outage. Prolonged power outages can lead to spoiled food or other supplies. Coverage can also be applied to the replacement or repair of your products and machinery as well as income lost due to suspended operations.
Liquor liability: Important for any establishment that serves liquor, this coverage protects a business in case they overserve a customer who then ends up with a DUI or other alcohol-related charge.
Crime insurance: Covers losses due to criminal activity such as theft or fraud. Coverage even applies to employees who steal from the company.
Inland marine insurance: Covers loss, theft, and damage of property while it's in transit. Any goods being shipped to your customers require this coverage specifically.
The more complex the business, the more types of coverage it'll likely require. Working together with a North Carolina independent insurance agent is the best way to ensure your business has every aspect covered from all potential risks.
What Does Business Insurance Not Cover in North Carolina?
Just like any other type of policy, business insurance comes with a list of specific covered perils and a list of non-covered perils. The two main perils not covered under business insurance are flood damage and earthquake damage. Special flood insurance and earth movement policies would be required to protect your business from damages and/or suspended operations caused by these types of disasters.
Flooding is certainly a concern in a coastal state like North Carolina. Flood insurance policies are only available through the National Flood Insurance Program, which is a part of FEMA. Business owners in North Carolina may be required by their commercial mortgage lender to purchase a flood policy to protect their property since the state is at a high risk for flooding. However, even if it's not required, business owners may still want to seriously consider getting flood coverage.
What Are the Benefits of Business Insurance in North Carolina?
After working hard to build and establish a business, it's important to keep it protected. Having insurance is key to helping your business recover from any tragedies that could potentially result in financial losses. Having adequate business insurance coverage could seriously help prevent a business from going bankrupt following a disaster. Standard business insurance packages provide coverage for many common risks to business owners in North Carolina.
Business insurance packages in North Carolina typically provide coverage for the following perils:
Fire and smoke
Lightning
Explosions
Windstorms and hail
Aircraft or vehicle damage
Riot or civil commotion
Vandalism
Sprinkler leaks
Building collapse
Volcanic action
Certain types of water damage
In addition to these specific covered perils, there are a handful of major reasons any business owner should get coverage. Here are the three main ways business insurance is helpful:
Protection of your stuff: This includes protection of your personal property, equipment, and your office building against things like theft, vandalism, and other damage.
Protection from legal consequences: If any aspect of your business causes damage or bodily harm to a customer and you are sued, you are protected.
Protection from mistakes: You are protected should you or your employees make a professional error that causes physical or emotional harm to the public.
Your North Carolina independent insurance agent can help you review your business insurance policy to answer any remaining questions about your coverage. They'll also be able to help you figure out whether you've got enough coverage, or if you should purchase more.
How Much Does Business Insurance Cost in North Carolina?
While it depends heavily on the specific business, what it basically comes down to is the simpler a business is the cheaper the premium since it's less of a risk for the insurance company. So a small, stand-alone business that sells North Carolina swag to tourists might only pay $400-$500 per year, while a huge chain of gas stations might pay more than $500,000 per year. It all depends on the size and risk level of the business.
Why Work with a North Carolina Independent Insurance Agent?
In order to get the protection you need and deserve, you'll want to work with a trusted expert. And who could be better for the job than a local agent who shares your area code? Independent insurance agents act as your own personal insurance shoppers, offering you tons more options than one-policy companies. With just one call, they'll hook you up with multiple quotes.
North Carolina independent insurance agents are armed with knowledge on what coverage is needed in your area, and they'll get you set up with just enough of it — not too little, not too much. They'll handle all the heavy lifting so you can rest assured you'll be set up with the right coverage at the right price.
They're not just there at the beginning, either. If disaster strikes, your North Carolina agent will be there to help walk you through the claims process and make sure you're getting the benefits you're entitled to. Now that's thinking ahead.
iii.org
©

2021

, Consumer Agent Portal, LLC. All rights reserved.